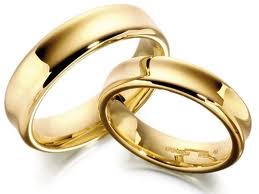 Devora Leah, a participant in Marcia Naomi Berger's "Marry With Confidence" workshop in San Francisco (for single women seeking marriage) over a year ago is now married.
She had a beautiful wedding in San Rafael on November 14, 2011.
They look lovely and very happy together. Let's wish them a wonderful life together filled with good health, happiness, and spiritual and material prosperity.
As this couple desires privacy so soon after their wedding, names and identifying details have been changed or omitted.